Support Michigan Humanities Council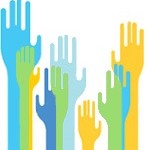 You can help us ensure that the humanities remain an integral part of Michigan life for years to come with a donation to MHC. It's thanks to folks like you that we can continue connecting people through the humanities across the state. Thank You!
Donate Today
Calling all Michigan High Schools!
Poetry Out Loud 2015-16 School Participation Form is now available!
All Michigan High Schools are eligible to participate. The Poetry Out Loud program resources are free to each school. Get your school on board for one of the most rewarding programs in our state! Please direct all eligibility and program questions to Phyllis Rathbun, prathbun@mihumanities.org or 517-372-7770.  All applications must be submitted by November 13, 2015.