Support Michigan Humanities Council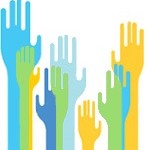 You can help us ensure that the humanities remain an integral part of Michigan life for years to come with a donation to MHC. It's thanks to folks like you that we can continue connecting people through the humanities across the state. Thank You!
Donate Today
MHC Awards Nearly $600,000 in Grants!

The Michigan Humanities Council (MHC) is pleased to announce nearly $600,000 in grants to 26 Michigan organizations for the first round of funding for the Heritage Grants program.  Heritage Grants support projects that bring the authentic voices of cultural identity groups to the foreground and help the people of our state understand cultural differences by sharing local stories about race and cultural history. Read more →