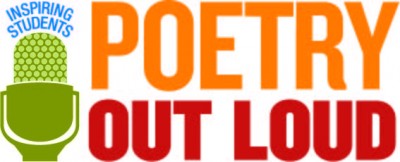 Registration is now open for 2018-19 Michigan Poetry Out Loud program. Once registered, each participating teacher/school partner receives a toolkit, which includes a program guide to help teach recitation and performance. Poetry Out Loud is a free program.
Teachers, to register your school, complete the online form below or download and submit the printable version via email or mail. The registration deadline is December 7, 2018.
Please direct all questions to Program Officer Katie Wittenauer via phone (517-372-7770) or email, and visit the Michigan Poetry Out Loud page for additional information and dates.
Multiple classrooms are encouraged to participate at each school. Schools must identify a lead teacher, who will complete this application. Submit one application per school.