One title, one state and thousands engaged in literary discussion.
Michigan Humanities Council is announcing the fifth round of Great Michigan Read, a biennial statewide literary program focusing on humanities themes. The Great Michigan Read aims to connect us as Michiganians by deepening our understanding of our state, our society, and our humanity. A statewide panel of teachers, librarians, community leaders and book lovers select the Great Michigan Read every two years. The 2015-16 Great Michigan Read title is Station Eleven by Emily St. John Mandel.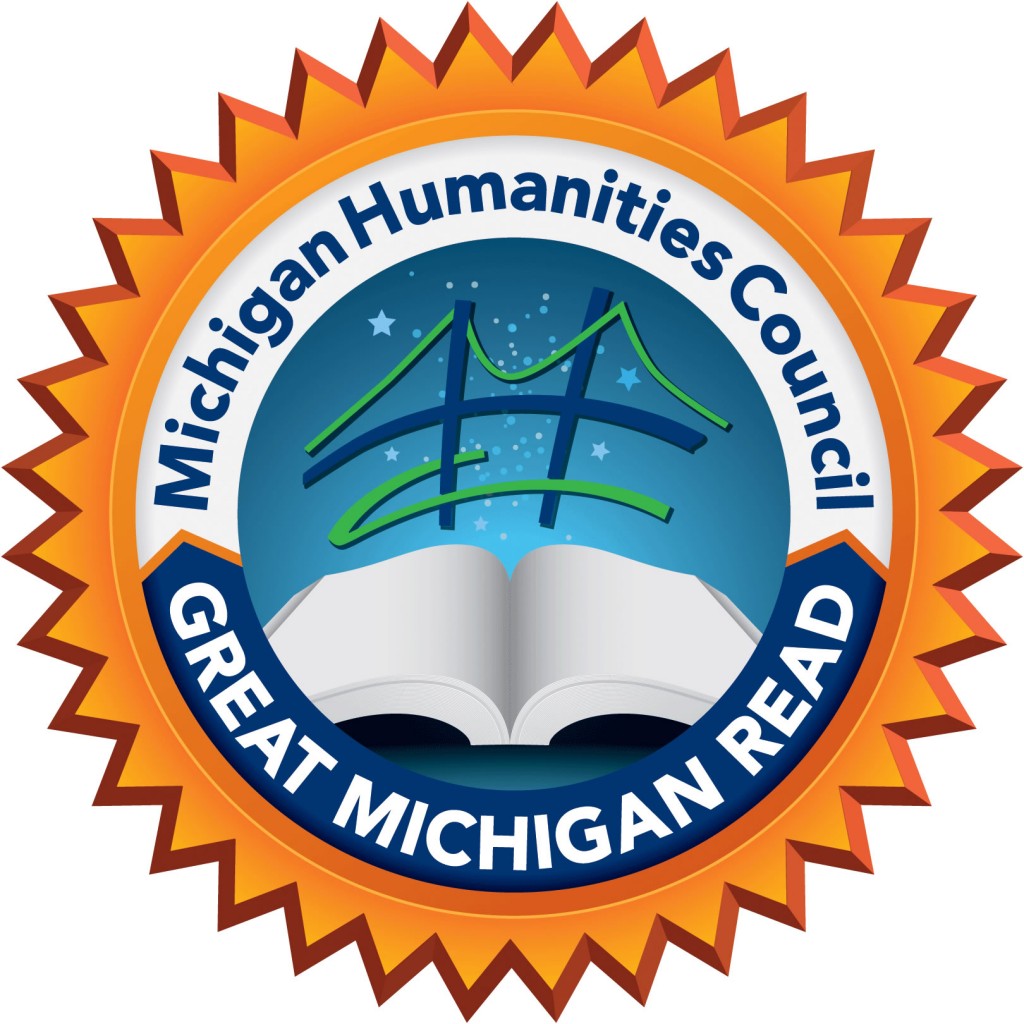 "When I first visited the Michigan lakeshore on a book tour in 2010, I liked it so much that I decided I wanted to set my next book there, and I've taken every possible opportunity to return to the area since then. I was delighted by the news that Station Eleven had been selected as a Great Michigan Read, and I'm very much looking forward to spending more time in Michigan over the coming year. It's an honor to have been selected, and I'm deeply grateful." ~ Emily St. John Mandel
The questions raised in this novel will make you think about what it means to be human, why do we fight for survival, the human need to connect, to mark history and to create a future. We think you will love this book as much as we do!
There will be several opportunities over the next 18 months to meet the author, register as a community partner, present and attend book related programs and be a part of our new exciting ideas for the Great Michigan Read.
Station Eleven was on the New York Times best-seller list for eight weeks, and was one of the best-reviewed books in 2014. The film and TV rights for the novel have been acquired by producer Scott Steindorff.
Book Summary
Station Eleven is the story of the Traveling Symphony, a troupe of Shakespearean actors and orchestral musicians traveling the shores of the Great Lakes in a post-apocalyptic Michigan. Striving to maintain their humanity in the altered landscape of a world where 99% of the population has been wiped out by a flu pandemic, the Traveling Symphony operates under one credo: "Survival is insufficient."
Station Eleven is set in a world turned upside down, but is ultimately an exploration of people surviving and remaking their lives by preserving the qualities that make us human: culture, art, and the humanities.
Program Dates:
Program runs from August 2015 through May 2016
Check here to see if your community has a registered Partner
Emily St. John Mandel Author Tour:  Visit our Author Tour page for details

October 2015
November 2015
April 2016
May 2016
Program Materials – Available NOW
Great Michigan Read partners receive free reader's guides, teacher's guides, bookmarks, and other supplemental materials.  Schools, libraries, and select nonprofits will be eligible for free copies of the book.
Reader's Guide
Teacher's Guide
Quick Grants
Quick grants of up to $500 are available to help bring in the Great Michigan Read author or to support programming centered on the themes found in the selected title.
Selection Process
The 2015-16 Great Michigan Read title was selected by seven regional selection committees representing all corners of Michigan.  Reading books with Michigan themes or locations from August – December of 2014, the selection committee chairs met in Lansing in January of 2015 where they unanimously selected Station Eleven as the next Great Michigan Read.
Join the Discussion by Becoming a Great Michigan Read Partner